favorite_border
compare_arrows
share
Ultimate Messaging
remove_circle_outlineadd_circle_outline
Osclass messages plugin Ultimate Messaging - powerful plugin for personal messages in Osclass classified script.
Rich functionality will allow you to configure various options, antispam and keep statistics.
To view a user account, message, widget, etc. use in Live demo:
login: disruptive555@gmail.com
password: 515161
Functions:
1. Enable messages
2. Replace the Item contact form.
Messages from the form will come in personal on the site, and not just sent to the author's e-mail as default.
3. Embed a separate button on the item page to send messages to author.
4. Ad link to User menu in messages area.
5. Allow users to delete messages.
6. Allow to mark as unread.
7. Enable the widget for the site. The widget can be displayed in the bottom right corner of authorized users or you can embed the menu in the Header menu ( For Header menu - code adding is required in theme header.php)
It will show the number of unread messages and a link to the transition to them. For the side widget, you can adjust the font size, colors.
For the widget in the Header menu, you can adjust only the font color.
8. Attachments
include use
set valid file types
adjust the maximum file size
maximum number of files
set the width of the thumbnail
9. E-mail notifications
turn on send an e-mail about a new dialogue
send an e-mail about a new message
notify only once or not
notify administrator of anti-spam
notify the administrator of a new petition
10. Auto alerts
Enable
Sending a message to the user if it is blocked by antispam protection
Sending a message to the user that the recipient has entered it in the black list
Warning that the item has been removed from the site
11. User block - Antispam
Enable the use of blacklists
Enable antispam protection
Specify the number of complaints to the user, after which he will be blocked
12. Petitions
If the user has been blocked by the anti-spam protection, then he can submit a petition to the administrator one time with the request to unblock him. The administrator can unlock it at his discretion. The second time the user will be blocked for always and will not be able to write private messages. The user is blocked only in the plugin and loses the ability to write messages
13. Log messages
The administrator can view messages from the admin panel
14. Statistics
The plugin has convenient statistics with graphs on messages, locks.
Compatible with original Osclass 3.5.0 - 3.8.1 , Osclass Evolution 4.1.0 - 4.x.x (latest)

Related Products
Discount 66%
more_vert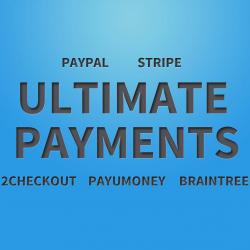 Ultimate payments
close
Ultimate payments - this is a powerful plugin for earning on your Osclass website. Osclass payments plugin allows you to work with Paypal, Stripe, Braintree, 2Checkout, Skrill, Payza, Paysafecard, Payumoney, Fortumo (SMS payments, Work only in Wallet ),Blockchain (Bitcoins) and will be more! Admin Demo Live DemoDepending on your country, you can accept payments with Paypal, Bank Cards, Mobil..
Discount 61%
more_vert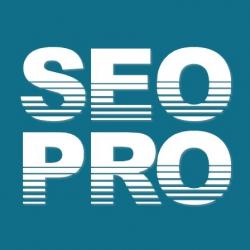 SEO PRO
close
SEO PRO - Osclass Seo plugin which will help you optimize site for Search Engines. Here is everything you need for SEO optimization. Options to edit Title, Description and Keywords for most important pages. Very efficient and functional sitemap generator. Robots.txt editor. HTACCESS editorOpen Graph markup And other functions Category You can add custom Title, Description ..
Discount 34%
more_vert
Eva
close
Osclass theme Eva Fully responsive Professional Material Design theme with Unlimited colors, interactive Google Map and a lot of different options. This is a universal theme for any classifieds website. 1. Full Responsive 2. HTML5, CSS3 3. Unlimited colors You can select unlimited colors with Color Picker ( Primary color, Second color, Publish ad button color and ..