favorite_border
compare_arrows
share
Pro Pack: Next Theme +SEO+ Paypal Plus
Category

:

Packs

Version

1
15

remove_circle_outlineadd_circle_outline
Osclass Pro Pack:
1) Next Theme
2) SEO Plugin
3) Paypal Plus Payment Plugin
So buy for less!
If you want a different combination. Write to us!

Related Products
Discount 74%
more_vert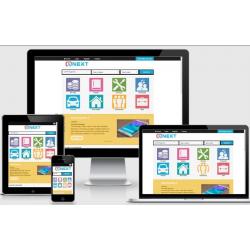 Next
close
Premium Osclass Theme Next 1 . Responsive theme for computers, laptops, netbooks, tablets and smartphones. 2 . Default Gallery or List View. The administrator can choose - as will be shown by default. 3 . Convenient user navigation on categories. Upon transition to any category, the list of subcategories automatically opens. 4 . The horizontal full-function menu is built-in. Access..
Discount 72%
more_vert