favorite_border
compare_arrows
share
Osclass Development
remove_circle_outlineadd_circle_outline
Our company is osclass developer, and with more than four years of experience working with this content management system, we excel at customizing code to meet each client's individual needs. We are also currently selling ten off-the-shelf plugins and themes on the official Osclass Market that were created by our specialists. Please look at our clients' testimonials (also available on the Osclass Market) to be confident in choosing our company. More than 99% of our clients are happy with our products and collaboration.
We are proud of these results, leading to more than 2000 products sold to date! The secret to our success is that we simply love what we do; Osclass plugin development as well as Osclass theme development are our passions, and each of us always does his or her best to achieve the results that will exceed our customers' expectations.
What's more, if you have an Osclass theme or plugin that isn't quite right, we will modify/correct it for you so it's perfect. You do not have to give up if you don't like the current design – let us handle it for you!
We charge $24/hr to develop custom themes, plugins and modification with a $48 minimum per project. So if you need an Osclass developer that guarantees the highest quality product and offers affordable prices, please feel free to contact us. We are always ready to create the perfect Osclass theme, plugin or modification just for you!
Related Products
Discount 66%
more_vert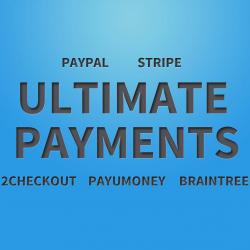 Ultimate payments
close
Ultimate payments - this is a powerful plugin for earning on your Osclass website. Osclass payments plugin allows you to work with Paypal, Stripe, Braintree, 2Checkout, Skrill, Payza, Paysafecard, Payumoney, Fortumo (SMS payments, Work only in Wallet ),Blockchain (Bitcoins) and will be more! Admin Demo Live DemoDepending on your country, you can accept payments with Paypal, Bank Cards, Mobil..
Discount 37%
more_vert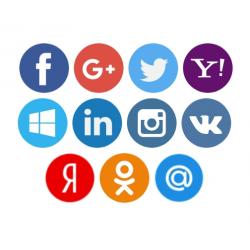 Ultimate Social Login
close
Osclass Ultimate Social Login plugin for registration and login with social networks.Allows users to quickly access the site.Osclass login with Facebook, Twitter, Google and more.Supported social networks:FacebookTwitterGoogleYahooInstagram (Unfortunately, it no longer works, officially the network recommends using authorization via Facebook)LinkedlnWindows lifeVkontakteYandexOdnoklassnikiMail.ruF..
Discount 34%
more_vert
Eva
close
Osclass theme Eva Fully responsive Professional Material Design theme with Unlimited colors, interactive Google Map and a lot of different options. This is a universal theme for any classifieds website. 1. Full Responsive 2. HTML5, CSS3 3. Unlimited colors You can select unlimited colors with Color Picker ( Primary color, Second color, Publish ad button color and ..